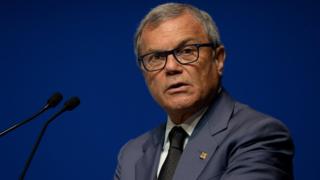 The head of WPP, the world's largest advertise agency, has stepped down after an internal investigation into claims of personal misconduct.
Chief executive Sir Martin Sorrell operated WPP for 33 years, becoming the highest paid boss of a FTSE 100 company.
Sir Martin told WPP had been his passion, but it was in "the best interests of the business" to resign.
The probe into alleged misuse of WPP money – which he repudiates – is over, WPP told. No more detailed information were disclosed.
The company's chairman, Roberto Quarta, takes on the chief executive's role until a substitution is appointed.